Thanks for visiting our investigation page!
Not everything is listed here. There is so much we have done before we started this website and it would be a lot of work to do a write up on every past location.  Going forward we will keep this awesome page up to date with great investigation info! 
There are few investigations listed here under Ghost Girl Paranormal. Check them out! Read about our experiences and our evidence reviews. But also please visit our radio show team page Haunted After Hours for our other investigations! ~Kimberly
List of investigation locations:
Home Investigations
Cemeteries
Bella Majory Hotel, Ventura CA
Casa Del Mexicano, Los Angeles, CA
Downey White House, Los Angeles CA
Fort Tejon, CA
Hotel Legger, CA
La Puresema Mission, CA
Linda Vista Hospital, CA
Majestic Ventura Theater, CA
Mentryville, CA
Olvera Street, Los Angeles CA
Petit House, CA
Pico House, Los Angeles CA
Preston Castle, CA
Queen Mary, Long Beach CA
Rancho Camulos, CA
Randsberg, CA (Opera House)
Shadow Ranch, Los Angeles CA
Silver City Ghost Town, Kern County CA
The Tavern, Ventura CA
The Birdcage Theater, Tombstone AZ
Lincoln Heights Jail CA
Fillmore Theater

Kids dressed as Charlie Chaplin (1920's) long before the brick was lost during an earthquake.
This lovely theater nestled in the hills of Fillmore CA is a gem! It's one of the longest in-use theaters in the county. Built in 1916 it was first run as a silent movie theater and the railroad would drop off actors from Los Angeles to perform in Vaudeville skits. Even the famous Mary Pickford performed here.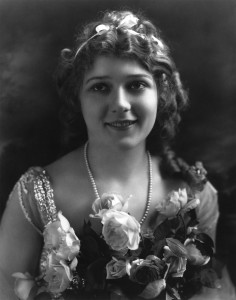 The theater survived two fires and the devastating 1994 Northridge earthquake. Later it became a single screen movie theater. It is still one of the focal structures of the town. Although it doesn't often hold movie showings any more, the spirits are still there in force!
I've been fortunate enough to investigate here several times and I have brought along a couple of teams. And each paranormal group seems to bring up a different sprit and a different experience. Some scarier than others. But she never disappoints.
February seems to be an active month for the staff of the theater. They would hold events at the theater and things would move, children are head running up stairs, voices. Enough to spook the folks that work there.
We've caught images on our Flir camera, phantom smells, equipment failure, being touched, items moving, footsteps on the stage, and the grand-daddy of all…a full bodied apparition…but we will get to that later. There is some evidence I cannot share with you because I do not have approval from some teams to share it.
My very first time there was fun. As I was walking down stairs (from the offices to the main lobby) I heard a woman "sigh" in my ear. After that you can hear me bang my equipment on the stair railings because it startled me. That same night we had an investigator get touched (actually her hair pulled and patted), and as I was walking down the dark isle in the theater itself, and dark shadow walked right up to greet me. Sigh
On another investigation I had invited some new investigators and some well seasoned ones. It was a wonderful mix of people. At one point we were in the small, spooky, creepy basement (aren't they all), and we heard an audible "hum". It's a small space, we could see each other, and no one from the living made that noise. Humm We also caught an interesting EVP. We aren't sure what they are saying, perhaps "ice-cream" but we amplified the audio so you can hear it. Icecream We sometimes use devices such as Ghost Radio, Spirit Box, or Ghost Radar. I am not always a fan of these but there have been some cases where the device and experience goes hand-in-hand. For example I was asking if the spirit could make some sort of noise and we got the knock and the word "conversation" on one of our devices. Bang_and_conversation Another time our Ghost Radar was spot on, was when I was sitting on stage, the others were seated in the audience, and it said "Actress". Now we don't know if the spirit knows I am a stage actress as well, or if they were referring to actors and actresses who once walked those stage boards. Actress I love to play music at this location. We always get some sort of reaction from spirit when we do. In this case we were determining the genre and got an approving knock when we chose "1920's" music. 1920s_Music_knock (This really is a great method. So have try it out and have Pandora ready, we feel it makes the spirits happy!)
On our last investigation there I invited my dear friends from the Paranormal Housewives. This was one of the most interesting investigations we've had there. Remember when I said different teams brings different spirits and experiences, well that is exactly what happened here that night. During this investigation we had sudden cold spots, hair standing up on the back of our neck, items being moved and a full bodied apparition.
In the main theater. That was the same night the test rocket flew over our skies. At the time we didn't know what it was, and we ask if the spirit saw the UFO. We hear a knock, but the recorder didn't pick that up, and our Ghost Radio says "craft". Craft This one is odd. We are in the main theater, and an investigator is inviting the spirit to sit next to her. Then there is a strange noise and then she says she needs someone to cuddle with. No one heard it or of course we would have tagged it. Strange_Noise
Now these next events took place within a 2 minute span that ended with an investigator seeing a full bodied apparition sitting behind me in the theater. We are sitting in the main theater. I was sitting behind everyone. I was sharing my story about the ghost radio saying "my kidnapper" as I was look up my family tree online. In the beginning when I say "my kidnaper, and it gave me two words" there is a deep "oh no". Then towards the end of the clip here is the same deep voice saying something we can't make out. My_Kidnapper This is just a group of female investigators. (This is a good clip to show you that spirits hang around and they listen to, and react to things that you are discussing.)
There is a noise and then I start to feel cold. Again this is just about a minute away from when Kirsten sees the man standing behind me. Cooler I was told it was okay to share this clip because it shows all the different things that happen at once as Kirsten sees her apparition. There were many hits on our equipment, and personal experiences (heaviness and cold) and then the final sighting. First you hear two blips. That's the Ghost Radio telling us an entity is present. And you hear the investigator saying "there it goes". Then I say that the energy has changed (remember I was just getting colder a minute earlier) Kirsten agrees with me and says her head hurts, she starts to turn around to look at me, and then she reacts to seeing the apparition standing behind me. (BTW, there is a strange noise there, and that's me laughing but my recorder picked it up strangely so it sounds scary. It's not paranormal) Then the Ghost Radio says "Leave". (I drop my recorder and then at the very end of the clip Ghost Radio is speaking again but we don't know what it is saying) KirstenSeesMan So there are 3 things that happened at once. I started to fill uneasy and chilly, our device reacts and an investigator sees an apparition. All-in-all A REALLY GREAT NIGHT! Last thought, we were discussing the event and the spirit male (who's voice we've caught before) and we didn't feel as if he was there to hurt us (As startling as his appearance may be) and he seems to agree with us by speaking through our devices one last time.  Harmless
Majestic Ventura Theater, CA

Investigation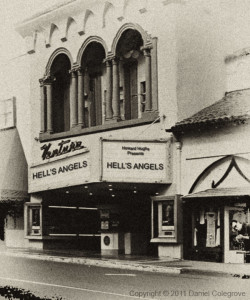 California is notorious for knocking down historic buildings.  Sometimes cities care more about adding parking lots for the mall across the street then they do about what the past can teach us.  But the City of Ventura is NOT one of those carless cities. Ventura has pride and love for its history and the buildings that hold its cities stories.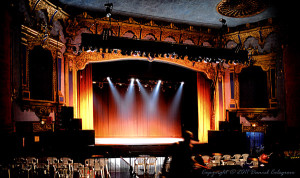 I have always been in love with old theaters (all the ghost girls are theater actresses) and Ventura has one of my favorite…

The Majestic

.  It has the wonderful Colonial Revival style and still shows the amazing craftsmanship inside!
I haven't been able to find out much about the location other then it opened in 1928. When the theater first opened it was a movie theater. I have read that the first movie played was William Haines in "Excess Baggage". Rumor has it once was set for stage plays and musical, but the Majestic is now a concert venue.
We have worked for months nailing down this location. When dealing with a popular concert venue, it's hard to get time inside. But we snagged the first down time they had. Our "ghost host" for the night was a terrific guy who has worked for the theater for about 8 years and knows all about its colorful history. We got to explore the entire location (except the tippy-top of course) and imagine the stories this theater could tell from the actors who graced it stage to the gregarious musicians who play there now. Oh if those walls could talk!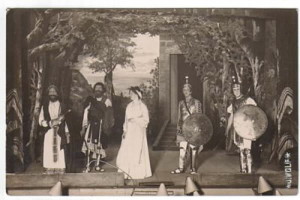 On the paranormal side, people have reported seeing full bodied apparitions of a man, and folks have been touched, and even pushed. There are lots of old ghost stories to go along with it, such as an actress was on stage and a bit of heavy equipment fell on her and killed her, or 3 men working on the theater were accidently killed and buried in the walls. They all sound like made-up ghost stories that have been passed down for years if you ask me, but it's still a wonderful place to investigate!
Evidence Review:
This first audio clip was caught when we were all upstairs in the balcony doing an EVP session. There was a massive metal door located behind Liz that gave a big bang for no reason.
This next audio clip you can hear me reacting to something I saw just above my head. There is a voice and he has an echo to it. Sounds like he is in the building but we didn't hear it with our own ears.
In this clip we are looking out the window at some cops working the street bellow us and I caught a whisper. Not sure what she is saying.
We saved the best for last. We are ending our EVP session and leaving the 3rd floor. We had some pretty cool KII communication and I ask the spirits if they would like to go downstairs with us.  There is a quick "NO" just as I finish asking the question. I guess we got our answer!
Mentryville, CA
Investigation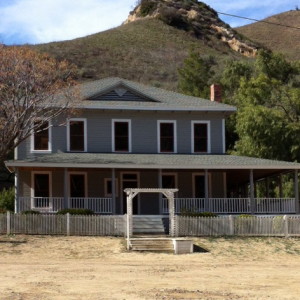 The once booming oil town of Mentryville sits deep inside Pico Canyon. Oil workers and as many as 100 families once called Mentryville home.  Now there are only a few standing buildings, but it did not disappoint.
The most spectacular site in Mentryville is the main house.  It is two stories of gorgeous 1800's farmhouse style with a massive porch and high windows. Even though this house has been the location for a few movies, the inside, has almost been unchanged.  Wood floor, early made warped glass windows, original paint and wallpaper.  Yes wallpaper!  I have to come clean…I am a freak about antique and vintage wallpaper.  To me, what you see on the walls can give you a glimpse into the lives of the people once living there.  Where they stuffy, eccentric? Maybe traditional or unorthodox?  Did they like flare or simple and clean?  (I also have a thing about curtains…they freak me out.  I am not a fan)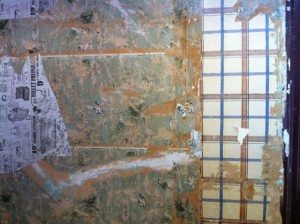 The main house in Mentryville had all of that.  The upstairs bathroom, had 3 layers of wallpaper.  I'll let you decide their lifestyle.  From the moment I walked into that house, I didn't want to leave.  There are only a few times when I wish I had insane amounts of money at my disposal so I could purchase a house I loved sooo much. This is one of them.  I was ready to pack up my belongings, and move in without changing a thing. I was comfortable there. I felt like I was at home.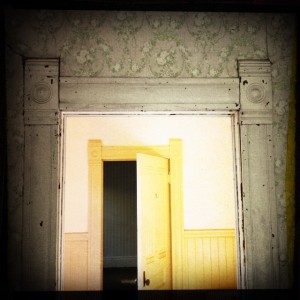 Now as for the investigation, I found the house quiet (with the exception of some knocks and bangs) the day I was there, however my other teammates had different experiences.  That's what I love about paranormal investigations, it unpredictable, and different for everyone. But we did catch a really good EVP towards the evening in one of the upstairs bedroom, of a woman saying something like "they are trying to hurt me". It wasn't caught on my recorder so I don't have that EVP to share but I am going to try to get it.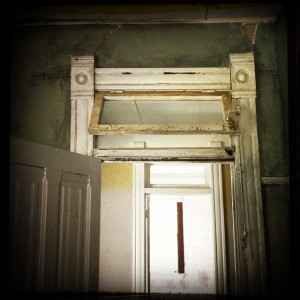 Another fantastic building on the property is the original schoolhouse. A little red, one-room schoolhouse, just like one you would find in the "Little House on the Prairie".  It had again the original wood floors; the chalkboard ran around the entire room, it even had the antique lighting fixtures.  We caught a cool EVP that sounded as if someone had their Ovulis on, but no one brought it into the building.
Mentryville is truly a blast from the past, and I hope it stays that way, the way it has been for over 100 years.  And I hope to spend more time in that beautiful house with its beautiful wallpaper.
Evidence Review:
This EVP was caught while it was just myself and another female investigator. Everyone has left the house and we were the last ones in there setting up our equipment.  I am putting my recorder on the fireplace mantel. You can hear the other investigator in the background, but there sounds like a whisper standing next to me.
This EVP was from the Schoolhouse. We were all inside and we hear what sounded like someones PX. But no one brought one in, and it was not someones recorder accidentally playing (we all have had that happen before) Paranormal? Not sure, but it was strange.
King Camp Gillette Ranch, CA
Investigation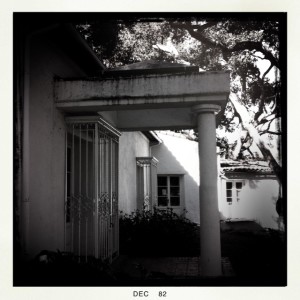 Situated in California's beautiful Santa Monica Mountains sits King Camp Gillette Ranch.  Built in the 1920's this home has seen some interesting and historic characters.
King Camp Gillette, yes inventor of the razor, built on the property in the 1920's. And in 1935 the home was sold to Clarence Brown, a MGM film director. Can you imagine the Hollywood parties held on this amazing estate?  Later the home and the land changed hands with The Missionary Sons of the Immaculate Heart of Mary, and the Church Universal and Triumphant, and the Soka University of America, and now the land belongs to the California State Parks system; and the National Park Service.  Oh yeah! Can't forget that the Biggest Loser is filmed on the property! Whew!
So if you think about all the different types of people, religion, energy, that inhabited these buildings, it's no wonder this location is haunted.
I've been fortunate enough to be part of the first group ever to investigate and I have gone back since one more time.  I remember the first time I walked in from the front doors and saw the beautiful 1920's tile work on the curved stairway.  The  main house is massive, lots of floors, and doors, hallways, random rooms, basements.  It's soooo amazing.  It's perfect for a paranormal team because you can split off and not contaminate each other's investigation.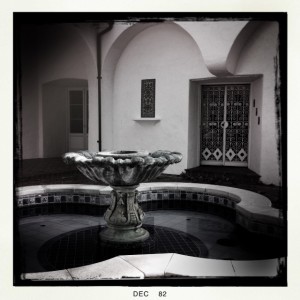 There were a few spots that hit me the most. One was the lower level below the kitchen. I might have caught a few EVPS from there. There is something about that area that makes my hair stand up on end. I am not sure if there have been any paranormal claims down there, but I totally feel as if someone is watching you.
The second location is that of the Claretians Seminary building. It is now where they house the cast and staff of the TV show, The Biggest Loser.  We were only given a tour of that building and I immediately had a connection.  I wanted to stay there soooo bad. But we had to move on. I hope our next visit will include that building.  Something roams those long, long halls and I am excited to find out who it is!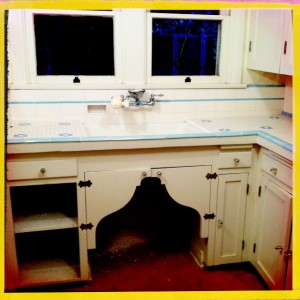 And lastly, my most favorite spot was the charming little White House.  I think this housed ranch staff and guest. It was built in the late 20's and still holds all the charm as it did when it was first built. This home has almost been untouched by time.  After our very long tour, we looked in every nook-and-cranny; we all sat in the middle of the living room and had the most amazing connection with a female spirit with the use of the REM POD.  It lasted 40 minutes of nonstop amazing yes & no questions. I even tried to trick it with certain questions and it beat me.  This was the most amazing thing I have ever witnessed. I will never forget it and I feel so lucky to have been there.  It was the first time that home ever had people in it wanting to communicate with the spirit that resides within its walls.  And she was so eager to communicate back.  I think of her often, and I look forward to the next time we can bring her company, and entertaining conversation.
EVPS…
This was taken when I was down in the basement. It's faint, it's a whisper. But it's kind of creepy because I was all by myself.
These two EVPS were taken in the main bedroom.
In the first one, we catch a very strange noise, and then the Ovulis says "spoken". It's rare to catch both that's why I like this one.
In this second one, an investigator is asking if wild parties were thrown in the house. To me it sounds like a man saying "no".